Brompton 2021 Bikes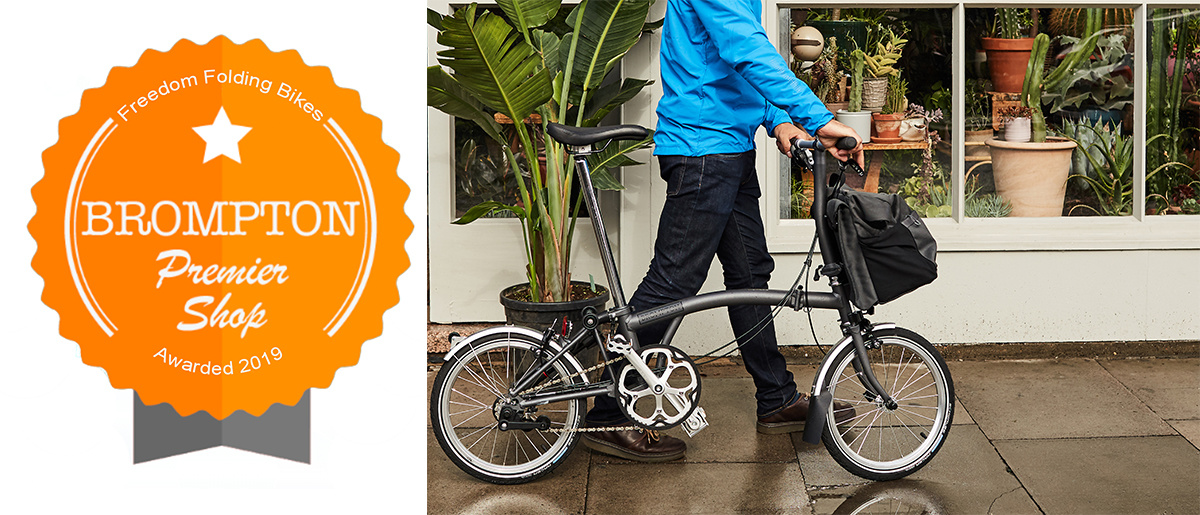 Update:  November 10, 2020
We are starting to see the first of the 2021 Bromptons
arrive at the shop. 
We do not have firm dates of when all the bikes will arrive.
Email us at:  [email protected] if you would
like to know when the bikes are in stock and available for
purchase. 
No pre-orders are available at this time.
We do not ship internationally or sell to exporter/resellers. 
Why Brompton? 
It's the perfect folding bike for the city:  It folds up quickly and most compactly
Stores easily in your car trunk, under your desk, or by your cafe table.  Stays with you when you don't want to lock and walk away.
Why buy from Freedom Folding Bikes?
24/7 Online Shopping or In-Person in our Boulder Retail Shop


Our new bike customers receive 15% off all service on the bike, and 10% off all accessories within 12 months of purchase



We are a Premier Brompton dealer-- the highest status awarded by Brompton UK 

We are Brompton specialists --our inventory of spare and specialty parts & accessories is the largest in the US and we can help you customize your Brompton with parts upgrades or extensive modifications like no other

We are a small independent bike dealer dedicated to our customers

No corporate online store or big box retailer can compete with our customer service.   Check out the reviews from our customers on google reviews or yelp.  

If you love where you live, shop small! 
Our inventory is constantly changing but we regularly keep dozens of the most popular configurations in stock.  Normally we sell bikes every day and new bikes arrive several times a month.  If you need something special we can always custom order a bike for you.  Custom orders typically take 8-10 weeks to arrive.  You can use the custom bike builder on the Brompton website and then share you reference number with us.  We can pull up the bike, discuss any concerns you may have and get the bike ordered.  Custom bikes are not returnable.
If you see a 6-speed bike on our site that you like but want it as a 2-speed (or anything else), we can easily make that change.  Similarly, if you want no fenders, or fenders and a rear rack, we stock all the parts necessary to make your Brompton exactly how you want it.